As vaccination rates rise and testing becomes more accessible, numerous global destinations are poised to welcome travelers once again in the near future.
After enduring over a year of travel restrictions and hurdles due to the COVID-19 pandemic, it seems that there's finally a glimmer of hope on the horizon. As we approach 2021, budget-conscious adventurers can start planning their next journey with these top 10 tips for affordable exploration.
While the world won't open up all at once, the gradual easing of travel restrictions throughout 2021 will allow us to rekindle our passion for exploration. As the year progresses, an increasing number of destinations will become accessible, granting us the opportunity to once again experience the unparalleled joy of traveling.
However, even when wanderlust strikes repeatedly, the desire to travel can feel like an unattainable dream for those constrained by time or money (or both). It may seem like a wish that can never be fulfilled, regardless of the circumstances.
Thankfully, there's been a surge of favorable developments for those with wanderlust: affordable airfares, an abundance of websites for scoring deals (and gathering information), complimentary walking tours in numerous cities, and increased opportunities to circumvent conventional travel infrastructure. By tapping into the sharing economy, travelers can now connect directly with local lifestyles and experiences.
As the world emerges from the COVID-19 pandemic, much of the travel infrastructure we know and love is expected to make a comeback. In the meantime, travel companies are eager for cash, presenting numerous savings opportunities for savvy travelers. By taking advantage of these deals, you can make your future adventures more affordable than ever.
As the world gradually reopens, it's the perfect time to share some valuable tips and tricks on how to explore new destinations without breaking the bank in 2021. Travelers, buckle up for an adventure that won't leave your wallet empty!
1. Change your mindset
While altering your mindset might not be a conventional budgeting tip, it remains crucial in making travel a reality. Remind yourself that experiencing the world is within reach as you take tangible steps towards achieving it. Remember, every journey begins with a single step – even if they're just small strides in the right direction.
Begin by adopting a "can-do" attitude. Instead of dwelling on the idea that "I can't travel," shift your mindset to "What's one actionable step I can take today to bring my dream journey closer to reality?"
Traveling on a budget in 2021 requires a strong mindset. By incorporating one cost-saving tip into your daily routine during your journey, you'll quickly build an unstoppable momentum that will make your trip more affordable and enjoyable. Embrace the challenge and explore the world without breaking the bank.
2. Develop a savings plan
Unless you're Bill Gates, saving money is essential for most of us. But how can we achieve this? Although life can be costly, there are always opportunities to cut corners and save a few extra dollars. Even small savings can accumulate into a significant amount over time, making your budget travel dreams a reality in 2021.
Make a habit of consistently contributing to your travel fund, even if it's just a small amount each week. Every penny counts, and as your savings grow, so will your motivation to save more. It turns into a fun challenge, making the process of saving for your adventures far from burdensome.
3. Secure a flight contract
One of the most common reasons people cite for not traveling more frequently is the exorbitant cost of airfare. However, I must assure you, there are plenty of enticing deals available at the moment. With a little research and flexibility, you can find affordable flights that won't break the bank, allowing you to explore the world without emptying your wallet.
Airlines are eager to fill their planes and make up for a lost year, so they're currently offering numerous deals for summer and fall travel. With a sense of urgency to get passengers on board, now is the perfect time to score budget-friendly fares.
The secret to scoring an affordable flight lies in being flexible with your travel dates and destinations. If you're dead set on experiencing "Paris in June," be prepared to shell out for the airfare. However, if you're open to exploring "France in the summer" or even venturing across Europe during the sunny season, you'll have a plethora of options at your disposal. With the liberty to experiment with various dates and destinations, you're more likely to uncover wallet-friendly flights that won't break the bank.
As a seasoned budget traveler, I swear by Google Flights and Skyscanner when it comes to exploring my options. I simply input my departure city and choose "anywhere" as my destination. This way, I can craft my travel plans around the most affordable flights available, allowing me to jet off without breaking the bank.
However, if you're not keen on spending your Friday night searching for deals (though I personally think it's a fantastic way to kick off the weekend), you can always explore and reach out to some of the websites listed below for enticing offers. Just shoot them an email and you might be surprised by the bargains you can score for your 2021 budget travels.
4. Get points!
Travel hacking, the savvy practice of accumulating points and miles, offers an excellent strategy for budget-conscious globetrotters in 2021. By carefully selecting high-yield credit cards and employing a handful of straightforward tactics, you can amass a significant cache of miles without incurring additional expenses. These valuable points can then be exchanged for complimentary flights, hotel accommodations, and other enticing travel perks.
Over the years, I've accumulated numerous free flights, upgrades, and hotel stays by mastering the art of travel hacking. By strategically optimizing my spending and closely monitoring which credit cards yield the highest rewards, I've managed to save thousands of dollars on my travel expenses – and you can achieve the same!
5. Use the Sharing Economy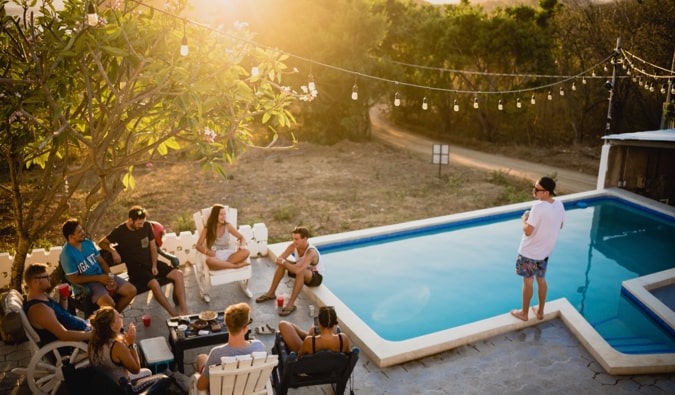 The rise of the sharing economy has paved the way for a plethora of cost-saving platforms and innovative community-building initiatives, making travel more convenient, personalized, and accessible than ever before. Veering off the beaten tourist path and connecting with locals to truly experience their way of life has never been simpler. As a seasoned traveler, I can attest to the value of these websites – and I highly recommend that you make them an essential part of your travel toolkit as well.
Here are some of the best sharing economy sites to get you started:
Airbnb – The best platform for locals to find rooms, apartments and houses for rent.
Sofa surfing – Great for finding free accommodation (often on people's sofas) and meeting travelers / locals. The Hangout feature on the app is my favorite, because you can see who's around to meet.
Trusted Lodgers – The most comprehensive website for finding house gigs. You are looking at a vacation place while the home owner is on vacation.
EatWith – Lets you eat homemade meals with the locals (it's the Airbnb of food) It always leads to interesting encounters, so it's one of my favorite things to do.
BlaBlaCar – Racing sharing app that matches cyclists with checked locals who have a free seat in their car.
RVShare – Allows you to rent RVs and RVs directly from the locals.
6. Find the free!
The globe is brimming with incredible free travel resources (such as this website) designed to assist you in exploring the world on a budget. Regardless of your destination, you're likely to find a blog post detailing affordable or even complimentary activities and attractions in the area. Rest assured, someone has already ventured there and shared their experiences! Maximize these invaluable tools to make the most of your travel planning.
One of my go-to search phrases when planning a trip is "free things to do in [destination]." Trust me, you're guaranteed to find plenty of exciting options!
Additionally, don't hesitate to step into a hostel, even if you're not staying there, and inquire about budget-friendly activities. Hostels cater to cost-conscious travelers, so they're usually well-informed about affordable things to do and places to visit in the area.
Local tourism agencies are excellent resources for discovering a plethora of complimentary activities in your travel destination. Be sure to consult with them to make the most of your budget-friendly journey in 2021.
7. Keep to public transport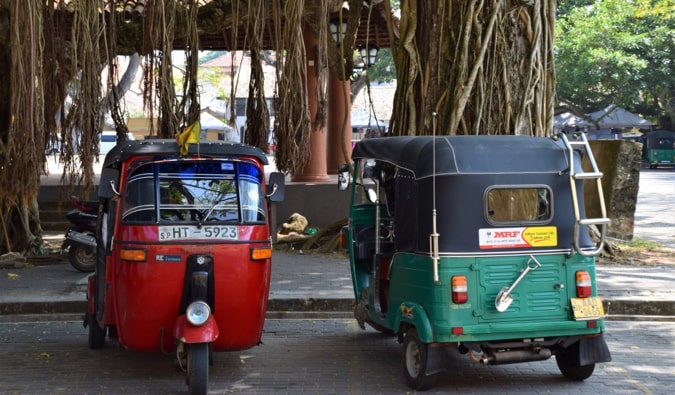 When traveling on a budget in 2021, consider ditching shared taxis and ride-hailing services like Lyft or Uber. Opt for public transportation instead, as it's typically the most cost-effective mode of getting around—unless you're able to split the fare with fellow passengers. Not only will this save you money, but it also offers a glimpse into the daily lives of locals and their preferred means of transportation.
Google Maps is a reliable source for obtaining a general idea of public transportation options and fares in any given area. To discover more about daily or multi-day passes, consult with local hostel or hotel staff, or visit nearby tourist offices for assistance. For budget-friendly intercity travel options, consider utilizing Rome2Rio to find the best deals.
8. Use local tourist offices
Local tourist offices are treasure troves of valuable information. Their sole purpose is to provide travelers with insights on must-see attractions and exciting activities. Often, these offices offer exclusive discounts you won't find anywhere else, keeping you informed about local events, complimentary excursions, and top dining spots. Additionally, they can assist you in finding discounted public transportation options, as well as multi-day ticket deals. All in all, tapping into the resources offered by local tourist offices is a savvy move for budget-conscious explorers in 2021.
Don't overlook the local tourist office! This seriously underused resource can be a goldmine for budget-conscious travelers.
9. Secure cheap accommodation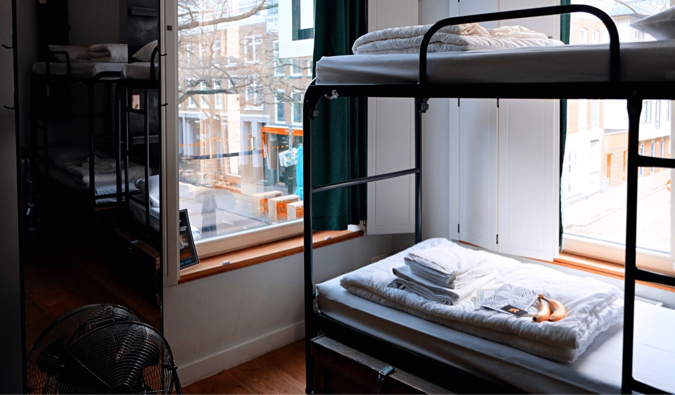 Lodging is often one of the most significant fixed expenses for travelers, so cutting down on this cost can result in substantial savings for your trip. I'm sure many budget-savvy adventurers would even consider spending the night in a barn if it were the most affordable option! I, for one, have slept in hammocks within national parks just to save a few bucks!
Accommodation expenses can significantly impact your travel budget, so finding ways to minimize these costs can lead to significant savings. Consider staying in hostels or utilizing platforms like Couchsurfing. Alternatively, look for empty college dorms, try camping, or explore Airbnb options. Each of these alternatives offers a unique experience while keeping your wallet happy.
There are numerous methods to slash your lodging expenses while traveling, and I've compiled a list of helpful tips on scoring the best accommodation deals for 2021. Read on to discover these insider secrets and make the most of your budget travels in the coming year, all while enjoying a comfortable stay at your destination.
10. Eat cheaply
Accommodation aside, food ranks as one of the most significant expenses while traveling. After all, everyone needs to fuel up. However, numerous budget-friendly dining options exist to satisfy your cravings without breaking the bank.
Go grocery shopping and prepare your meals
Shopping at local markets
Use apps to find deals (Yelp, Seamless, LaForchette, TasteCard, RiceBowl)
Adhere to the five-block rule, a hidden gem in budget travel. Often, there's an invisible barrier encircling tourist hotspots, deterring many from venturing beyond. In my experience, straying just five blocks in any direction from bustling tourist centers leads to a serene escape, where you'll discover authentic local eateries without the throngs of camera-clutching visitors. Embrace this rule, and unlock a world of affordable, immersive experiences in 2021.
In my experience, restaurants catering to tourists often compromise on quality, knowing full well that these patrons won't be returning customers. Locals, on the other hand, demand better food at more affordable prices, prompting establishments to raise the bar or risk failure. These are the eateries you should be frequenting. Utilize the resources mentioned earlier to discover where the locals dine, and steer clear of subpar cuisine!